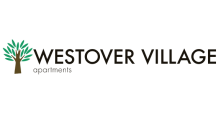 Your Review
Submit a Review

Resident Reviews
|Recommended: YesGreat Oasis in the Middle of Norristown — Wonderful, quiet, and afforadable apartment complex in the middle of Norristown. The complex is close to major highways, parks, and shopping.
|Recommended: YesLove it — It's a quiet and safe complex. Plenty of space for kids to play together. Friendly neighbors and it's close to everything.
|Recommended: YesEverything is fine — Very nice
|Recommended: YesWell maintained, friendly management and staff — The community is very nice and quiet. Maintenance is very timely. Facilities are clean. Management and staff are friendly.
|Recommended: YesLook no further — Starting my 6th year here at Westover Village Apartments. Definitely the BEST in apartment living I've found. The Leasing Office Managers and the Maintenance team here are such a great asset to the Westover companies. They are very knowledgeable, pleasant and always happy to help with any concerns or service issues. The property is beautifully landscaped and maintained and truly a very safe community to reside. The apartment layout is perfect and the rooms are spacious. Looking forward to many more happy years here at Westover Village Apartments, a place I call home Carol M.
|Recommended: YesIts good its all good. i feel safe surroundings very pretty and staff the best luv jackie she puts the k in kind — Come aboard and witness it for yourself
|Recommended: YesGreat Property to Move to — Have lived in 2 other communities before Westover Village and I have to say this is such an enjoyable and a great place to live overall. From the excellent management team to the quick service team to even the overall appearance of the property has continued to keep me happy during my lease period. Jackie and Theresa are excellent in the office and are always keeping us posted with inspections, events and other important notices, while their service team are quick, efficient and know how to resolve any maintenance issue that I have addressed. The pricing is at a good rate for what all that we receive amenities, utilities, etc. I would definitely recommend this property to my friends and family if they are ever looking for an apartment in the future.
|Recommended: YesAbsolutely love my home — I love how quiet the apartment is, I never hear my neighbors except for the occasional alarm clock. I've met two of my neighbors and they're very nice. My only concern is I live right in front of the pool and even now if I get home too late I have to park across the parking lot instead of the spot in front of my door so not sure how the summer pool season is going to affect parking. The layout is what sold me along with the beautiful grounds, I love how open the apartment is, how large my bedroom is and the giant balcony Plus all the extra storage on the balcony and inside my apartment. I've only been here since December but I definitely feel like I'm home.
|Recommended: YesVery much enjoy living here, one of the best complexes in the area. — Great all around
|Recommended: YesNice Place To Live — If someone were to ask me what is it like living in WestOver Village I would tell them that it is a very nice place to live and that I have had no major issues since moving here.
|Recommended: YesI LOVE MY APT, ITS PERFECT. — FIRST I MUST SAY THE OFFICE STAFF IS GREAT,THESE YOUNG LADYS GO OUT OF THEIR WAY FOR YOU. MAINTAINCE IS GREAT AND ON TIME NOMATTER WHAT...VERY NICE PLACE TO LIVE...
|Recommended: YesVery nice place to live — Quiet, nice landscaping and trees, friendly neighbors and safe.
|Recommended: YesVery nice property — very convient too my Job and Family
|Recommended: YesNice place to live — I have lived here almost 5 years. I absolutely feel this is the best community in apartment living hands down The girls at the Leasing office are always respectful, kind, and show a true concern if there are any issues with my apartment and work together in a timely manner to resolve any issue at hand. It's also been a pleasure coming home to a beautifully maintained apartment community which is friendly and safe as a single woman. The maintenance staff are superior here Dave Kemler is a great hard working knowledgeable worker here who always goes above and beyond the call of duty never tiring of helping in times of need The other men on the maintenance staff are also great and always go out of their way to make residents feel special here. Thank you all Westover Village employees for working so hard to give us residents hera safe and wonderful living environment Looking forward to many more years of residential satisfaction and enjoyable living here with you all Carol M.