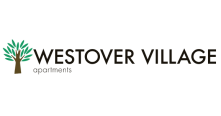 Your Review
Submit a Review

Resident Reviews
Great place to live
|

Recommended: Yes
Wonderful place to live.|Recommended: YesAbsolutely. Westover Village Apts. are a wonderful place to live.
Love living here. Apartments are like condos.|Recommended: YesVery nice, neighbors are respectful and the staff is friendly.
The BEST apartment community in Montgomery County!!|Recommended: YesI absolutely love the front office staff...Nancy and Ed are always so pleasant and helpful. The maintenance staff is very knowledgeable and have always taken care of any issue with respect to my belongings and in a timely manner. The grounds are kept clean and very attractive to the eye. I love having the freedom to plant flowers out front or off of my back patio. Its great having a grill again here on my patio as well as the nice neighbors I've met so far. I proudly call Westover Village Apartments "HOME!! :)
I love living here|Recommended: YesThe apartment was very clean when I moved in. It's not overly big but the layout works very well. The staff (rental and maintenance) are friendly and responsive. Online rent payments are easy. I'm not thrilled that they've done away with the sidewalks. It's a safety issue and I have a child. But I'm not sure yet if that's a deal-breaker because I love my unit so much.
So far, so good. I'm a new resident and enjoy the quiet and respectful interaction with property management.|Recommended: YesSo far, I find it very good quality apartment living. I'm new and my neighbors seem pleasant. The property managers have been very accommodating to any needs I have had.
Ed and Nancy and the maintanence are fine|Recommended: YesThat the apts are spacious and the office is helpful. However, I have one car and families near may have 2 each therefore many times I have to park much farther away. Inconvenient when carrying many food bags. Only inconvenience.
Built/designed with needs of the residents in mind.|Recommended: YesNice and quiet, landscaped to provide privacy and a nice view, clean, well maintained.
Best Apartments ever!|Recommended: Yesi would tell them it's like living in paradise. Everyone is very friendly.
It's a great place to live.|Recommended: YesIt's a great place to live. It's very quiet and safe, and any problems you may have a resolved in an expiditous time frame.
It's a nice apartment community.|Recommended: YesI enjoy it. I like the amenities available, though I do wish that there was a fitness center and that parking was easier. It's a good area - I've only had one experience with crime in the year that I've lived here and that was only petty theft. The staff is helpful, though some of what they say can be misleading. The maintenance staff is very reliable and efficient. I don't know that I would raise my family here, but it suits me as a single young professional.
I really enjoy living there and the management is always very helpful when I call about a problem.|Recommended: YesI like knowing the lawn is going to be mowed, as well as quick snow cleanup when possible. Its nice to call the management and they are very friendly and efficient when dealing with any problems.
It an ok place to live|Recommended: YesIts a very quiet residential area.